Happy National Speech Language Pathologist Day! Thank you for all you do to help our students to communicate – your work provides confidence and effective communication strategies, and we appreciate you! Thank you for the ways you assess, diagnose and treat with love and joy. From all of us at Distinctive Schools – Thank you!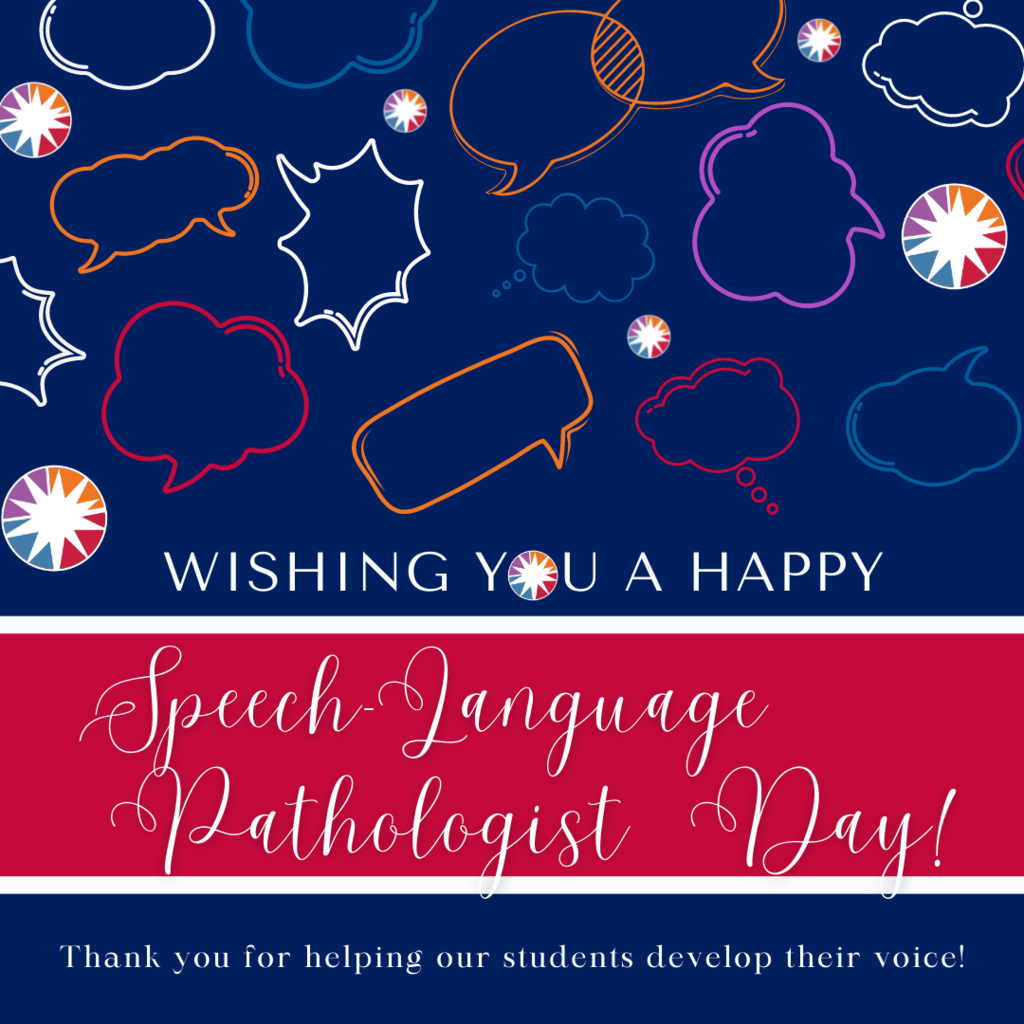 Celebration time! Shout out to Tiffany Natasha Johnson, parent of 3rd grader Ariah! She has been selected to be on the CICS Board of Directors Meeting as the parent member of their board, congratulations Mrs. Jonson!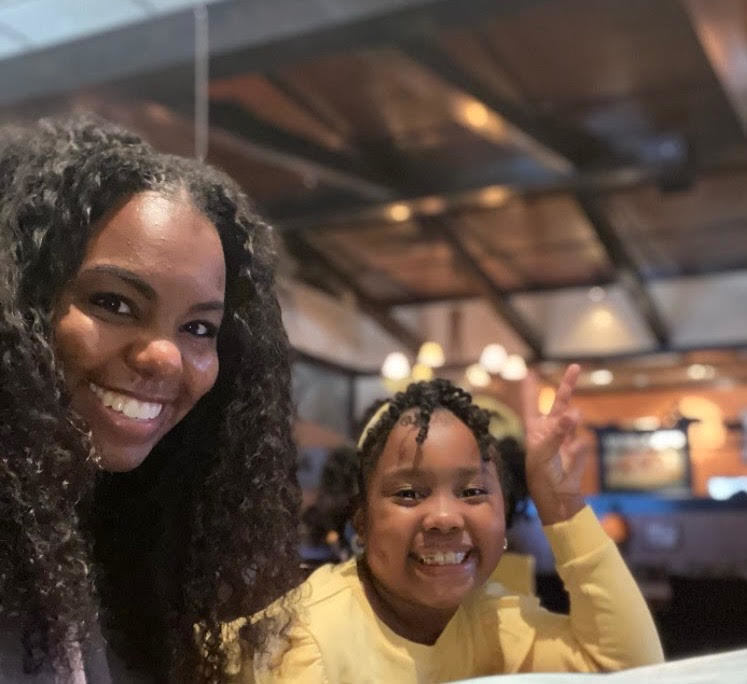 We are so excited to celebrate School Nurse Day! Our nurses always go above and beyond to care for our students and we could not be more grateful! Nurses- thank you for all the knowledge, skill and compassion you bring to our schools, today we celebrate YOU!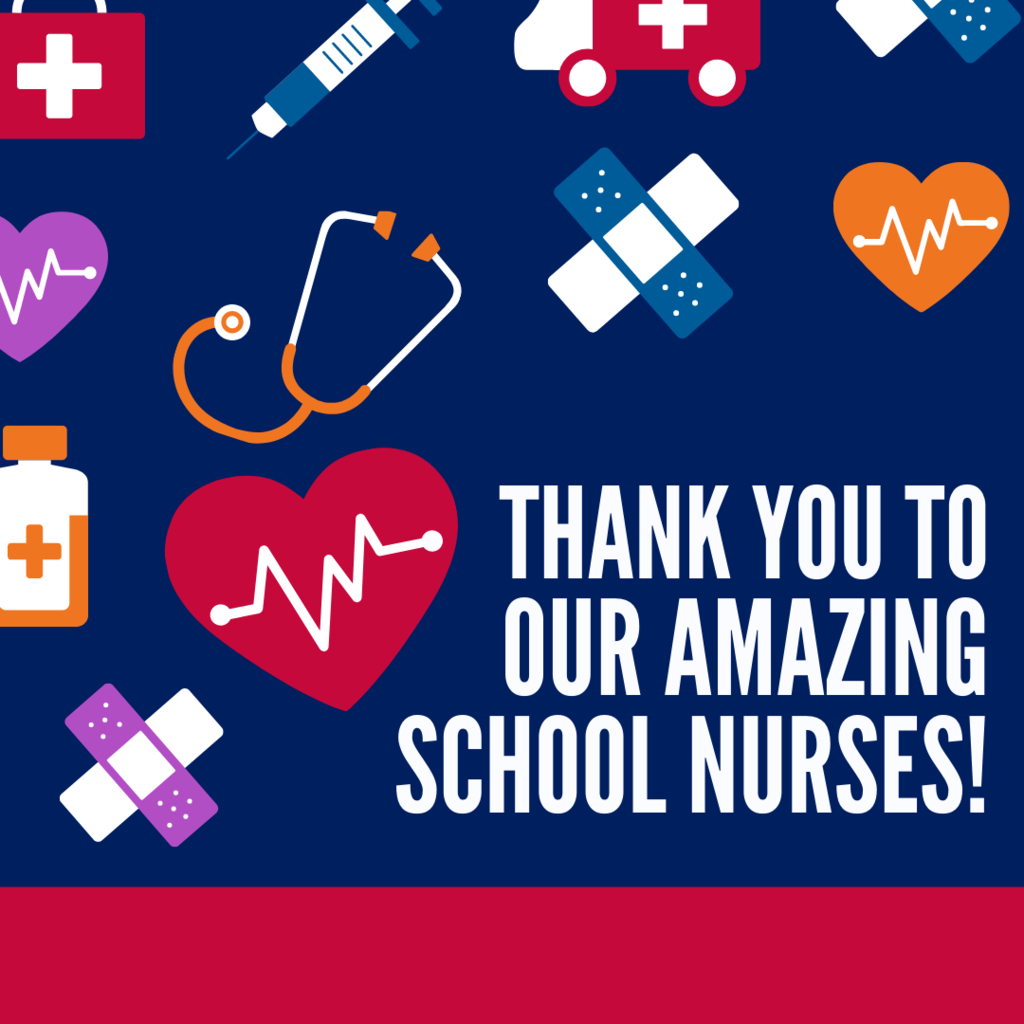 Wishing a wonderful Mother's Day this weekend to all of our Distinctive moms, moms-to-be, mother figures, grandmothers and those who are simply grateful for their own moms – we thank you for the integral role you play in raising and educating the next generation of leaders, scholars and creatives.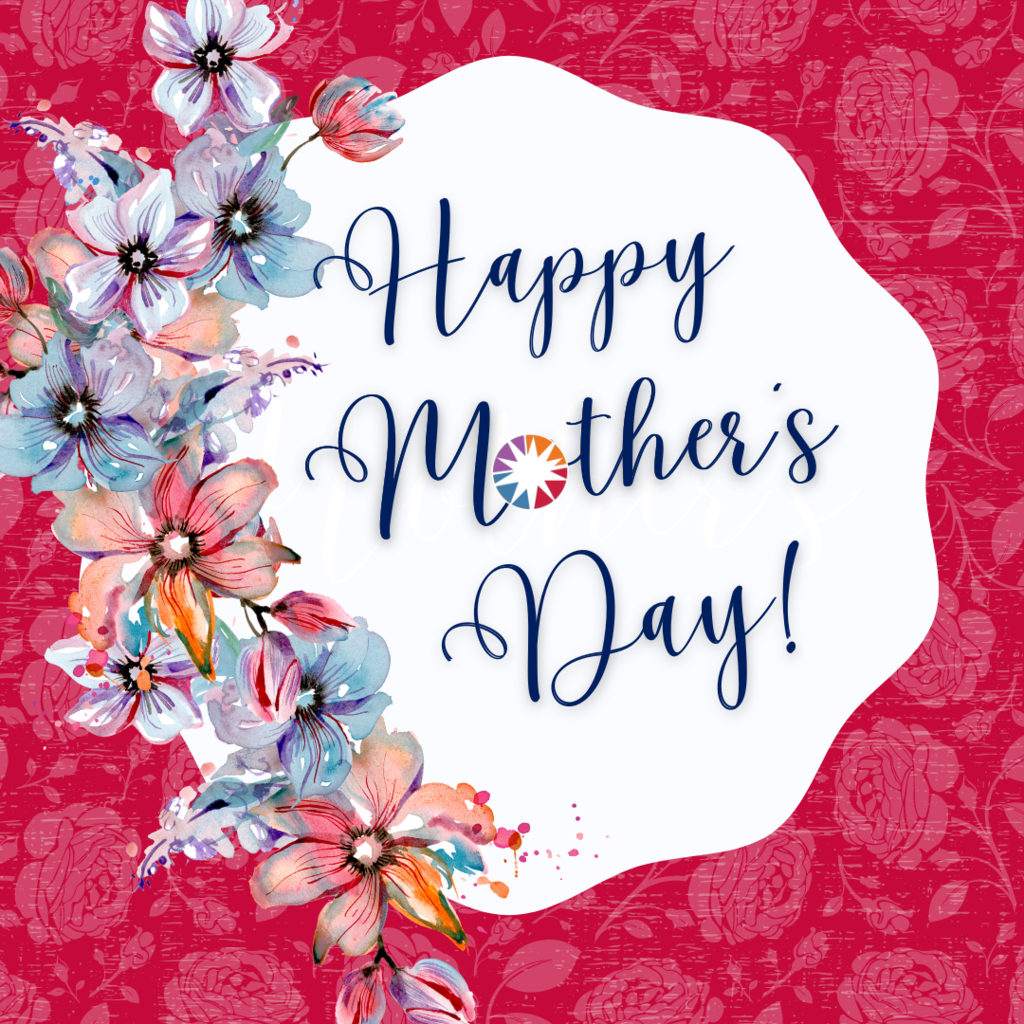 It's time to start looking into camps for Summer 2022. Check out Chalkbeat Chicago's Summer Camp Guide:
https://bit.ly/3vpjEdu

This is a FAVORITE week for Distinctive Schools, as this week we are celebrating the incredible teachers who help our scholars to GROW! Wishing you all a very happy Teacher Appreciation Week! #TeacherAppreciationWeek #BeDistinctive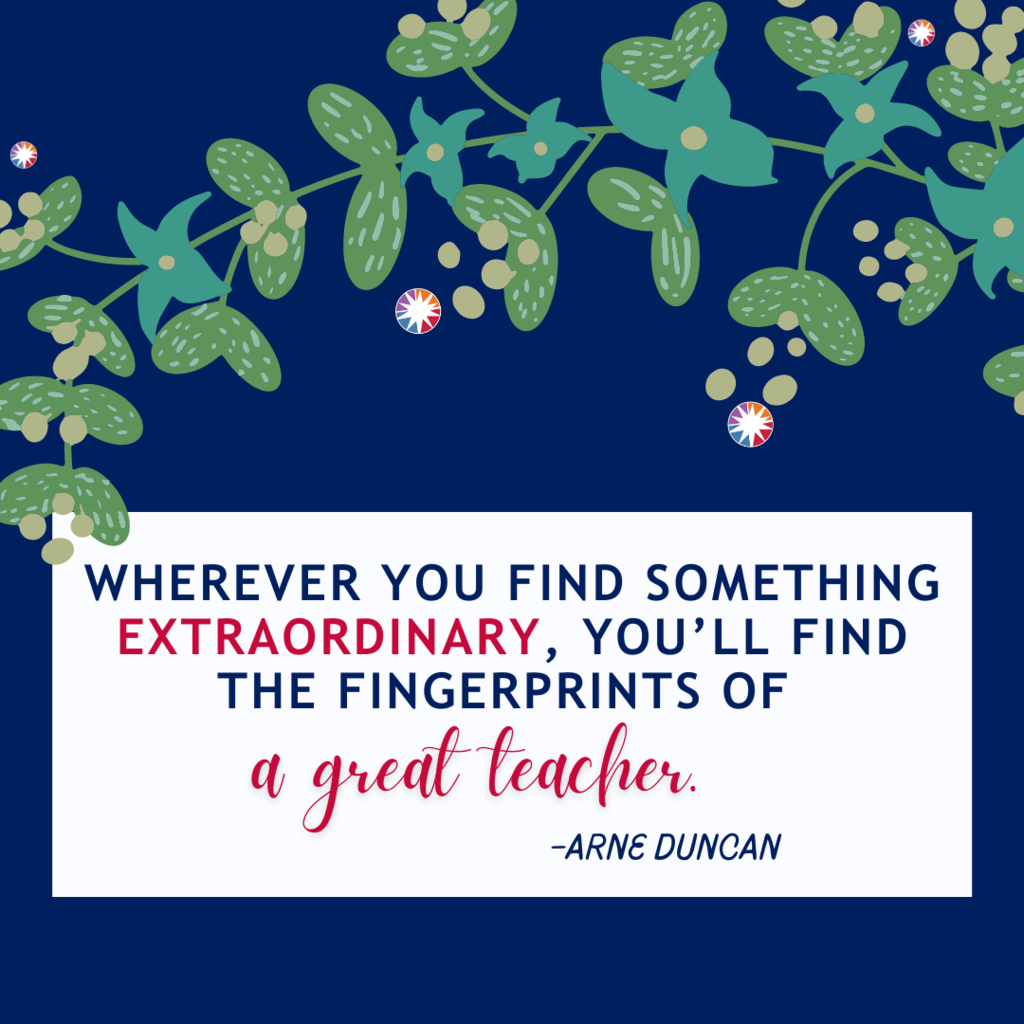 BIG CONGRATS to all of our Lexia winners! #literacymatters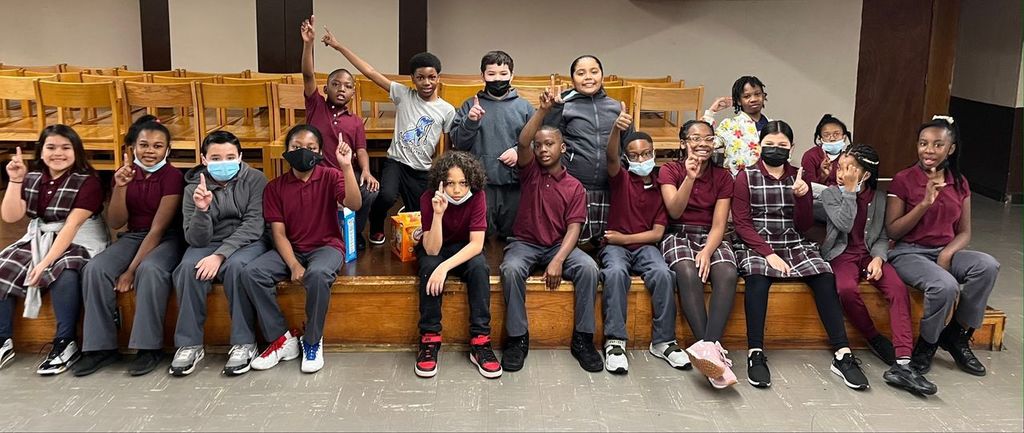 We love finding new ways to engage our school community! Here is a throwback to our super fun St. Patrick's Day Bingo Tournament!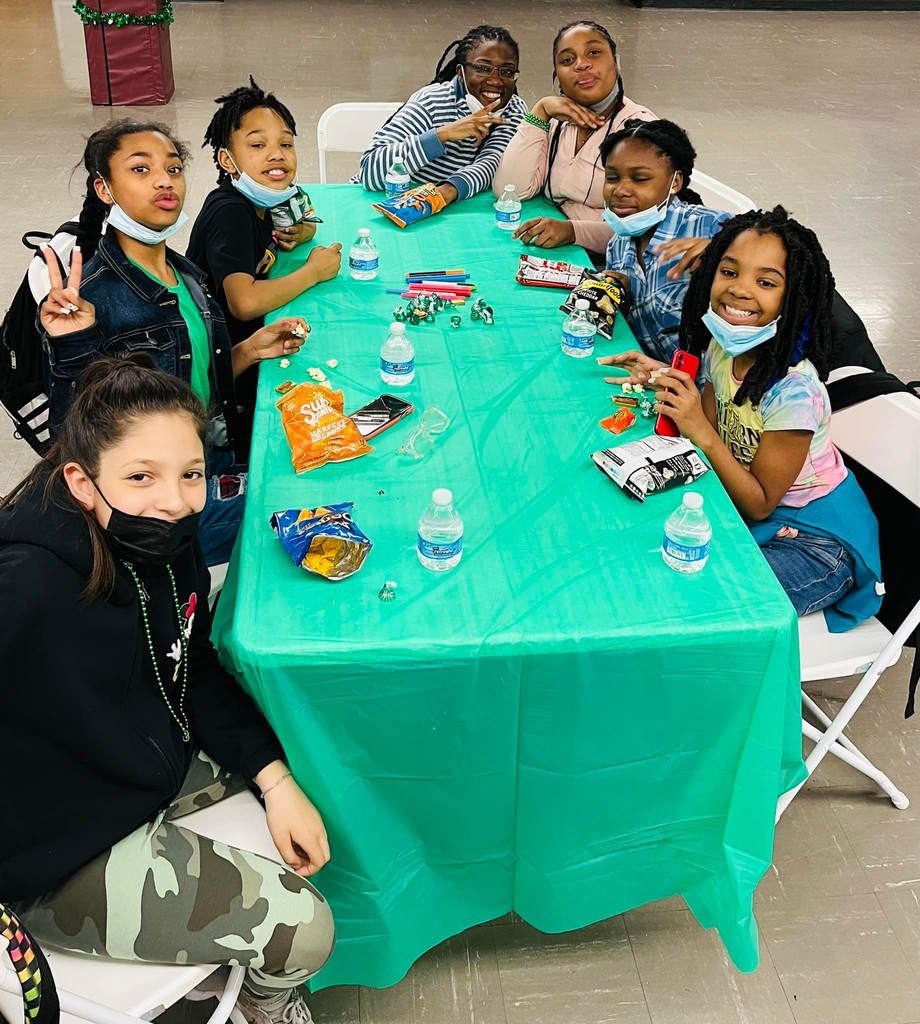 We want to thank Nancy and her team at the Neighbor to Neighbor Literacy Project -N2N for installing our very own free little library today AND giving out bilingual books to our Kinders! We are SO grateful! #TakeABookShareABook #FreeLittleLibrary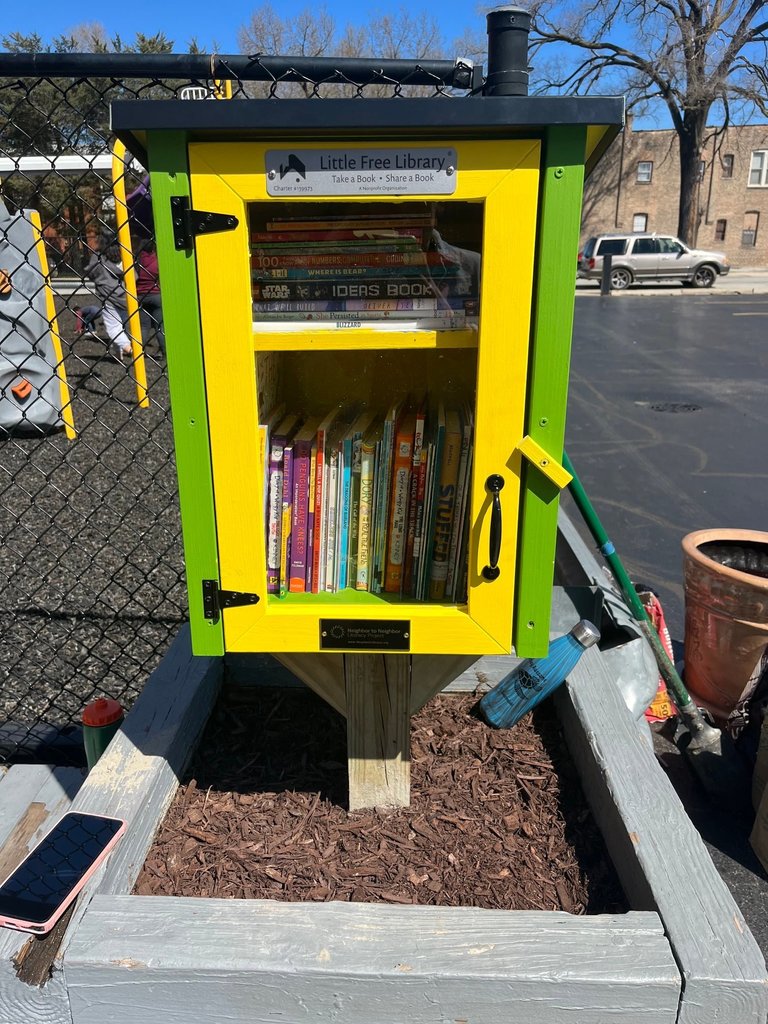 Today is Administrative Professionals Day! We are so happy to celebrate all of our amazing Distinctive Schools Administrative Professionals, thank you for all the hard work and care you put into making sure our campuses run smoothly. We appreciate you!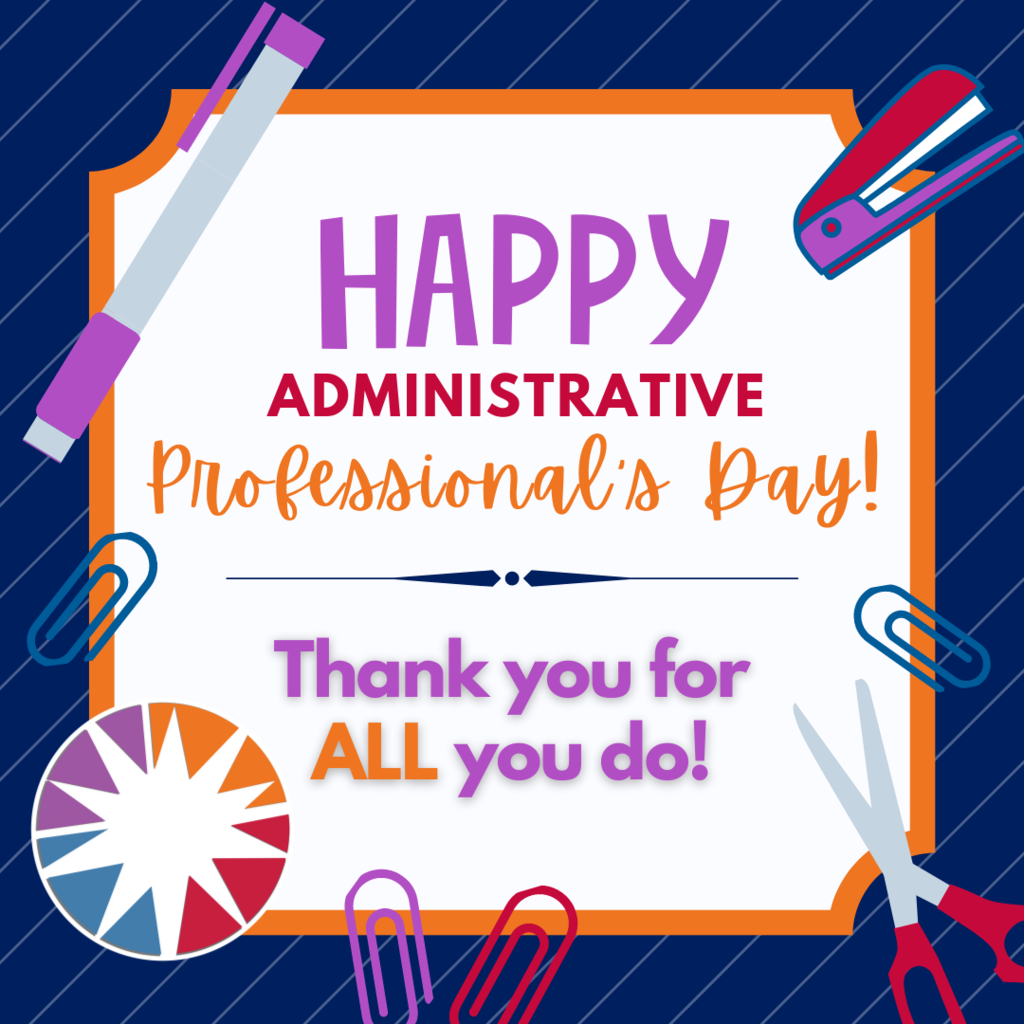 Happy Earth Day from Distinctive Schools! We are committed to helping our students learn about sustainability and protecting our planet. What are some ways you and your family show love to our environment? 🌳❤️
Our partners at Move This World visited our CICS Prairie and CICS West Belden campuses to talk to staff and students about how Social Emotional Learning really works in our classrooms! Take a look at what #SEL looks like in our classrooms – and let us know which of the emogers your family uses.
https://www.youtube.com/watch?v=ZvXWBH_Jwpc&t=13s

Get Vaccinated this Spring Break, and you could win! The first 50 students to show proof of a vaccine or booster shot during Spring Break (April 9-17, 2022) will receive a $25 gift card! Submit proof of vaccination or booster here bit.ly/DS_Gets_Our_Shot.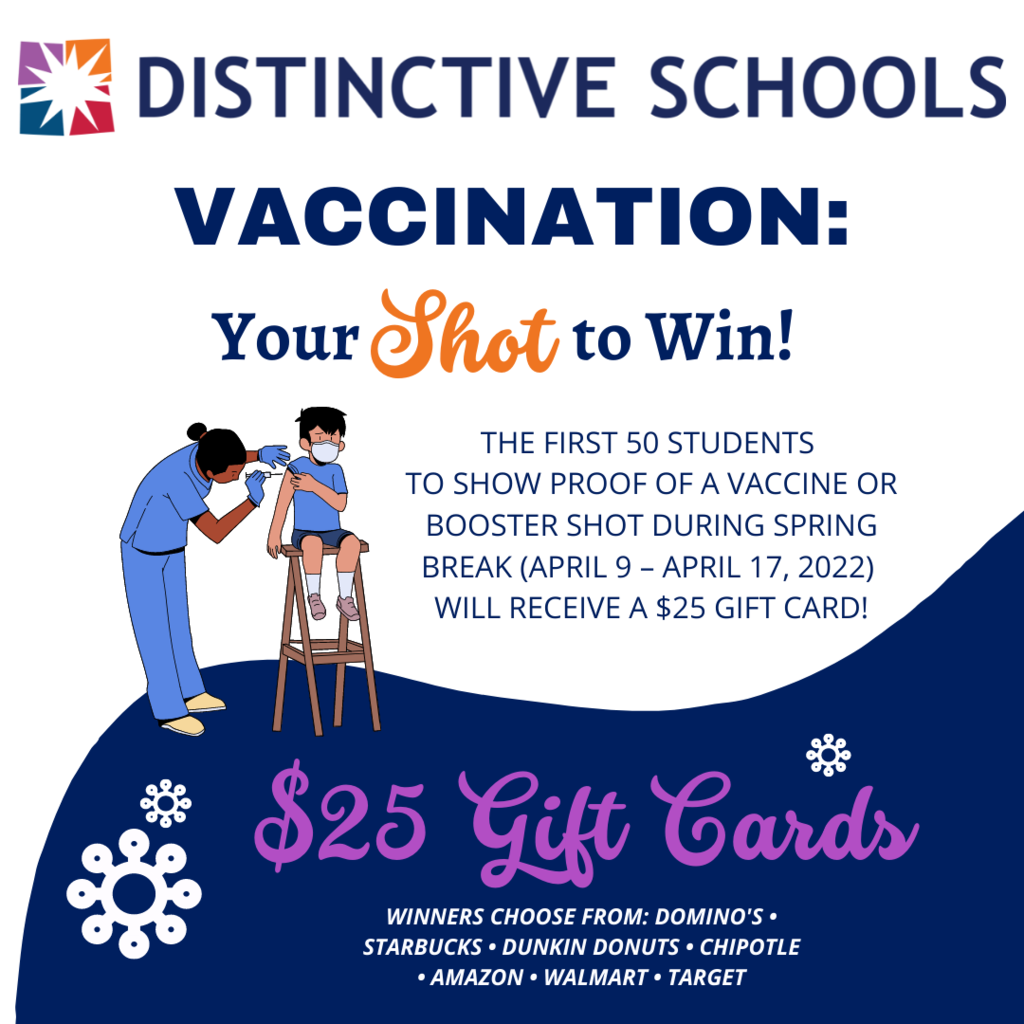 Today is National Paraprofessional Day! The work our paraprofessionals do is so important – to ensure that students of all abilities have what they need to succeed. We thank you for all you contribute to our learning environments! We celebrate incredible, supportive, thoughtful educators every day – and especially today! We appreciate you, Distinctive Schools Paraprofessionals!

Happy National Assistant Principals Week! Assistant Principals, this week is all about YOU! Thank you for your dedication and leadership, as work to keep our schools running smoothly, every single day. We cannot say it enough – you are all #ALLin, and you mean so much to all of us. From the bottom of our hearts – thank you!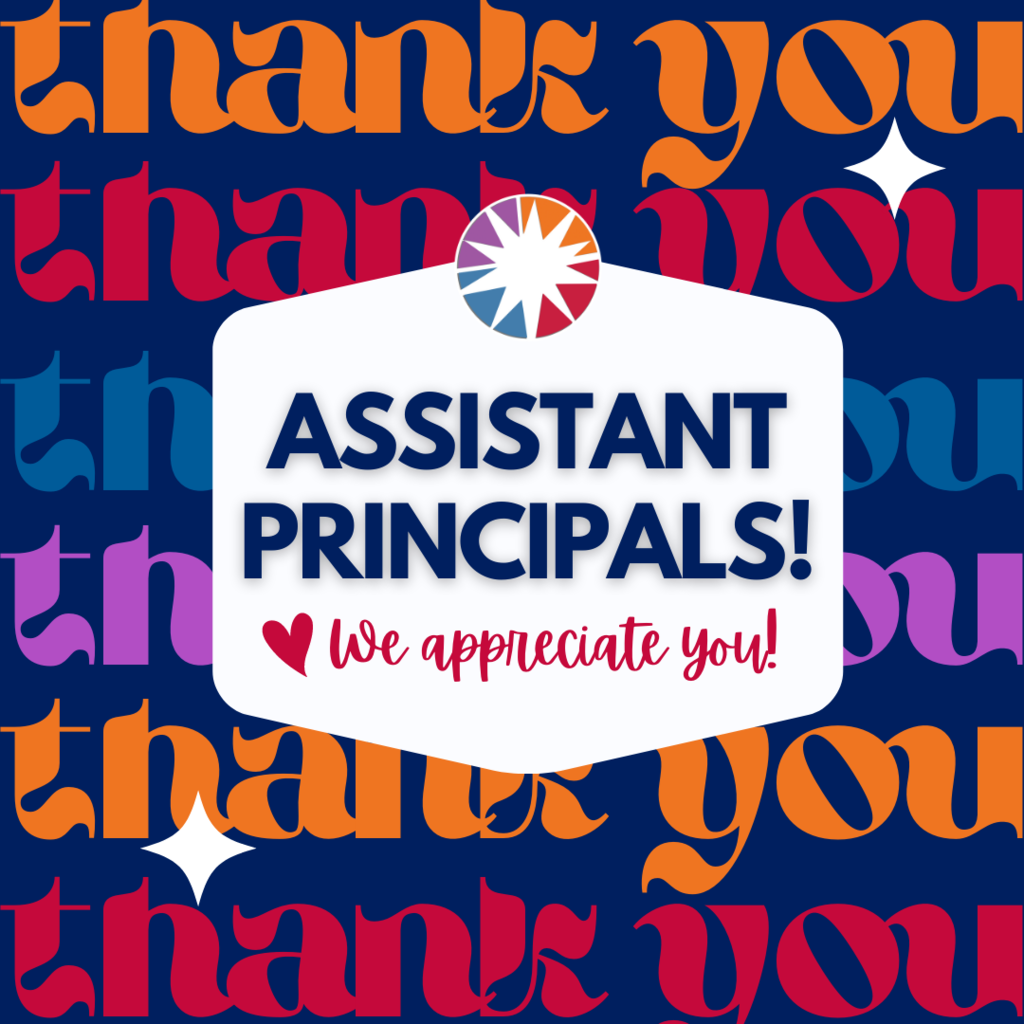 Join us for FOOD and FUN as we host our Prairie Parent Workshop tomorrow after school ! We will be talking about all things related to social and emotional learning at Prairie. Feel free to bring your child(ren), as we will have some activities for them to do during the presentation. Dinner will be provided AND we will be raffling off prizes! Email Ms. Healey to RSVP:
ahealey@distinctiveschools.org
¡Únase a nosotros para COMIDA y DIVERSIÓN mientras organizamos nuestro taller para padres de Prairie este jueves! La Srta. Healey hablará sobre todo lo relacionado con el aprendizaje social y emocional en Prairie. Le invitamos a traer a su(s) hijo(s), ya que tendremos algunas actividades para que hagan durante la presentación. ¡Se proporcionará una cena Y estaremos sorteando premios! Envíe un correo electrónico a la Sra. Healey para confirmar su asistencia:
ahealey@distinctiveschools.org

We are excited to present the academic calendar for the 2022-23 school year! Thanks to everyone who shared their feedback. Votes were close, with 54% of voters selecting the first option, featuring a August 23, 2022 start date. In consideration of your feedback, as well as much discussion around the highlights of each calendar, we have decided to select the first calendar option, with a student start date of August 23, 2022. Take a look here:
https://drive.google.com/file/d/1KtrR7h7bIuK83_Q7L1umoSvrVLeB3xM6/view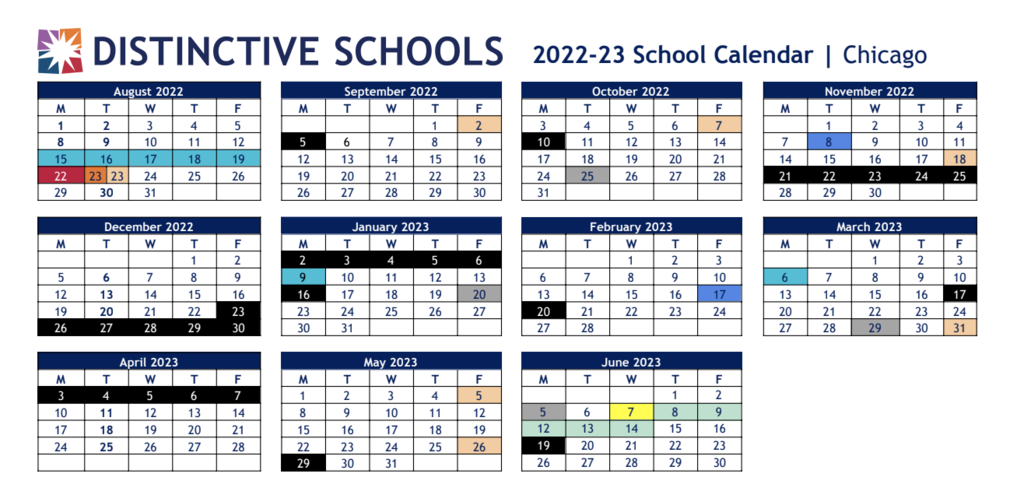 We're excited to partner with Palmer Park to offer PARK KIDS after school programming to CICS Prairie families! Students will walk to Palmer Park after school (accompanied by members of our team), and families can pick students up from the park. During the session, students will have access to enriching activities, such as: Seasonal Sports (with opportunities to play against other parks!), Games, Arts & Crafts, Nature, Fitness/Wellness, and Homework Time. The first 50 students will be accepted into the program, with potential options to register later in the year. CICS Prairie will cover the cost of this program. Monday, Tuesday, Thursday, Friday: 3:45pm-6pm | Wednesday: 1:30-6pm This is offered on a first-come, first-served basis. To apply, please complete this form:
https://bit.ly/ParkKidsSignUp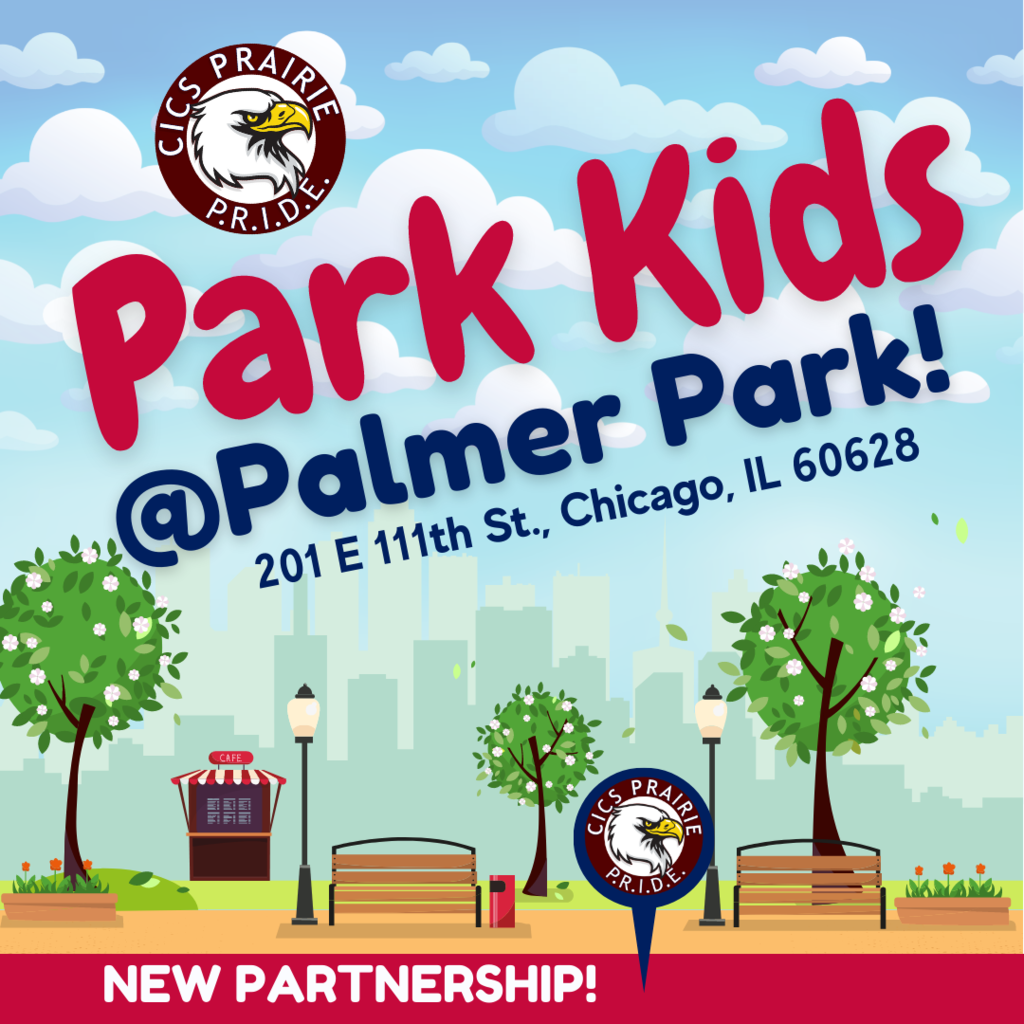 Happy #SELday everyone! SEL or Social Emotional Learning is extremely important to our mission at Distinctive Schools. When students understand their emotional health, they grow as individuals both in their academics and daily life. Shout out to our partners @Move_ThisWorld for their amazing SEL curriculum and thank you to caresolace24_7 for making the first steps in getting support even easier!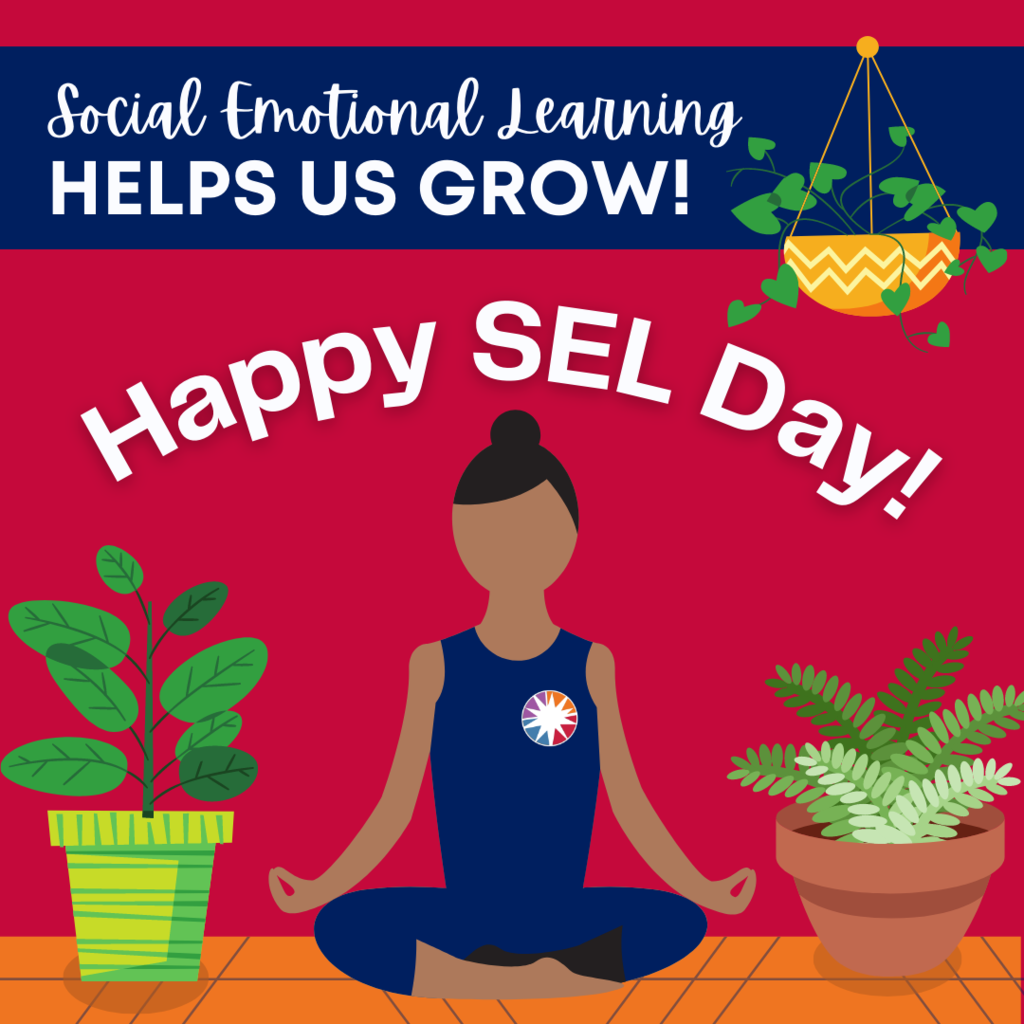 This week is National School Social Work Week and we are celebrating our amazing Social Workers! Thank you for partnering with students, families, and staff to ensure our communities are safe, warm, welcoming environments for all! We appreciate you!